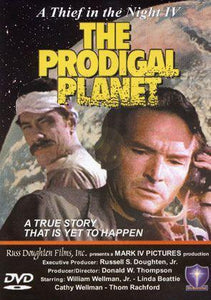 Released in 1983 by Mark IV Pictures
The is the fourth and final movie in the end times series from Russ Doughten that has been seen by millions of people throughout the years produced with the purpose of sharing the gospel of Jesus Christ. This movie features a world devastated by a nuclear holocaust and a small underground resistance who battle the evil forces in authority. This movie is a follow up to the movies, "A Thief In the Night" and "A Distant Thunder" and "Image of the Beast".
Cast: William Wellman, Linda Beattie, Thom Rachford
Writers: Russell S. Doughten Jr, Donald W. Thompson, William Wellman Jr. 
Director: Donald W. Thompson
126 Minutes, Drama
Extra feature: Spanish and Portuguese Language
Licensed for home use.