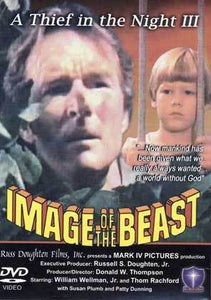 Released in 1981 by Mark IV Pictures
The third movie in the end times series from Russ Doughten features the evil forces of UNITE as they continue to track down the defectors of the new one world government. A small band of fugitives try to survive during this tribulation time. This movie is a follow up to the movies, "A Thief In the Night" and "A Distant Thunder with one more movie in the series, "The Prodigal Planet.
Cast: William Wellman, Thom Rachford
Writers-Producers: Donald W. Thompson, Russell S. Doughten Jr.
Director: Donald W. Thompson
93 Minutes, Drama
Extra feature: Spanish and Portuguese Language
Licensed for home use.