Back to Power of the Air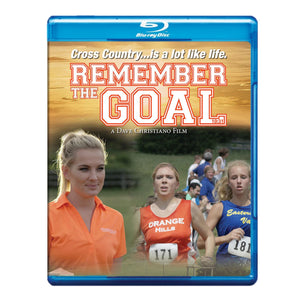 Released in 2016 by Five & Two Pictures.  A Dave Christiano Film. 
A female coach (Allee-Sutton Hethcoat) fresh out of college takes over the cross country team at an all girls Christian school and tries to lead them to their first state title in this inspirational drama. When the runners begin to train, the top five girls all deal separately with particular issues relevant to teen life. As each of these stories unfold, so does the wisdom of the young coach as she guides the girls along the pathway of life.
This is a Blu-ray Disc. Want the DVD instead? Click here.
The follow up film to "Remember The Goal" is THE PERFECT RACE and is available on our website.  
There is a third movie in the series entitled ALWAYS A WINNER.
Cast: Allee-Sutton Hethcoat, Quinn Alexis, Sydney Marks
Lacy Hartselle, Margaret Tant, McKensie Miller, Jayla Palmer
Writer, Producer, Director: Dave Christiano
88 Minutes, Drama, Closed Captioned
Licensed for home use. Click here for Public License
Guide to public use and group showings
RememberThe Goal - Movie Trailer from Five & Two Pictures on Vimeo.