Back to Monthly Special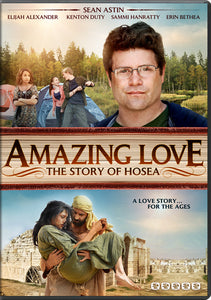 Released in 2012 by Five and Two Pictures
A Youth Pastor (Sean Astin) and his wife take 5 teens on a weekend camping trip. A conflict results between two of them and creates tension in the camp. To try and resolve this, the Youth Pastor tells the teens the story of the Old Testament prophet, Hosea. At first the teens don't want to hear it, but as he proceeds with the story, they become more interested. The story flashes back to Israel and shows Hosea's great commitment to God and unconditional love for his wife. This movie offers real inspiration through the character of Hosea and also has a touching gospel presentation showing the great love of Christ.
Cast: Sean Astin, Elijah Alexander, Kenton Duty
Writers: Greg Mitchell, Rich Christiano, Dave Christiano
Producers: Daryl Lefever, Rich Christiano
Director: Kevin Downes
80 Minutes, Drama
Licensed for home use. Click here for Public license.
Guide to home and public use license