Back to Monthly Special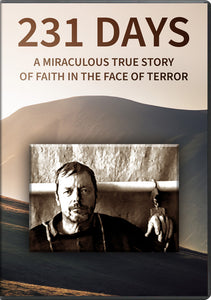 On Nov. 11, 1998, Christian missionary Herb Gregg, walking home in the Caucasus area of Russia, was wrestled into the backseat of a car where his abductors pulled a sock cap over his face. For the next seven months Herb was held hostage.
This documentary is the story of those 231 days Herb spent in captivity.  It tells what he and his family went through during this traumatic time! It's a story of trial, faith, hope, hardship and survival.  
 (67 minutes)