Back to Heaven's War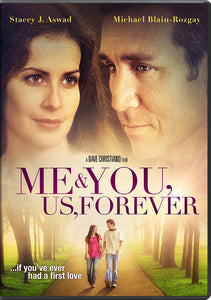 Released in 2008 by Five & Two Pictures. A Dave Christiano Film.
A 47 year old Christian man, on the other side of an unwanted divorce, thinks back and reminisces about his old high school girlfriend and first love of 30 years ago.
This movie deals with many questions about relationships and addresses why God allows - or does not allow - certain things to happen.   It also presents the gospel and the importance of having Christ in your life. 
Cast: Michael Blain-Rozgay, Stacey J. Aswad, Hugh McLean, Terry Loughlin
Writer, Producer, Director: Dave Christiano
88 Minutes, Drama, Closed Captioned
Bonus Features: Behind the Scenes Documentary

Licensed for home use. Public license from CVLI or Here