Back to Church Rental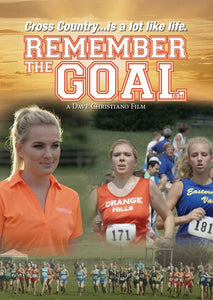 REMEMBER THE GOAL church rental pricing is based on the number of viewers.  Our pricing is set up with two tiers:
1-50 viewers - $100 rental
Over 50 viewers - $150 rental

Using the drop down menu above, select the appropriate number of viewers for your showing. The rental price is for one showing.
We also offer this movie on a LOVE OFFERING basis. If you decide to show the movie and take a love offering, after your showing, you would mail your payment to:
Dave Christiano Films, 5200 SE Tater Peeler Rd, Lebanon TN 37090.
Thank you for your support in showing Christ-centered films.
REMEMBER THE GOAL - Released by Five & Two Pictures
A female coach (Allee-Sutton Hethcoat) fresh out of college takes over the cross country team at an all girls Christian school and tries to lead them to their first state title in this inspirational drama. When the runners begin to train, the top five girls all deal separately with particular issues relevant to teen life. As each of these stories unfold, so does the wisdom of the young coach as she guides the girls along the pathway of life.
Cast: Allee-Sutton Hethcoat, Quinn Alexis, Sydney Marks
Lacy Hartselle, Jayla Palmer, Margaret Tant, McKensie Miller
Writer, Producer, Director: Dave Christiano
88 Minutes, Drama
RememberThe Goal - Movie Trailer from Five & Two Pictures on Vimeo.